November 04, 2021
You Can't Hide From Camo
Since the start of the pandemic, we've spotted what can only be described as a "magnetic pull" toward natural shades. Greens, grays, beiges, browns: anything to make us feel even a little closer to nature. We want to feel connected to the outdoors, a sense of unity with Mother Nature to bring us peace in a time of perpetual indoor isolation. We've long used these earthen shades not only for comfort, but for survival. Oneness with nature is, indeed, not a new concept for us at all.
Photo courtesy of Buzzispace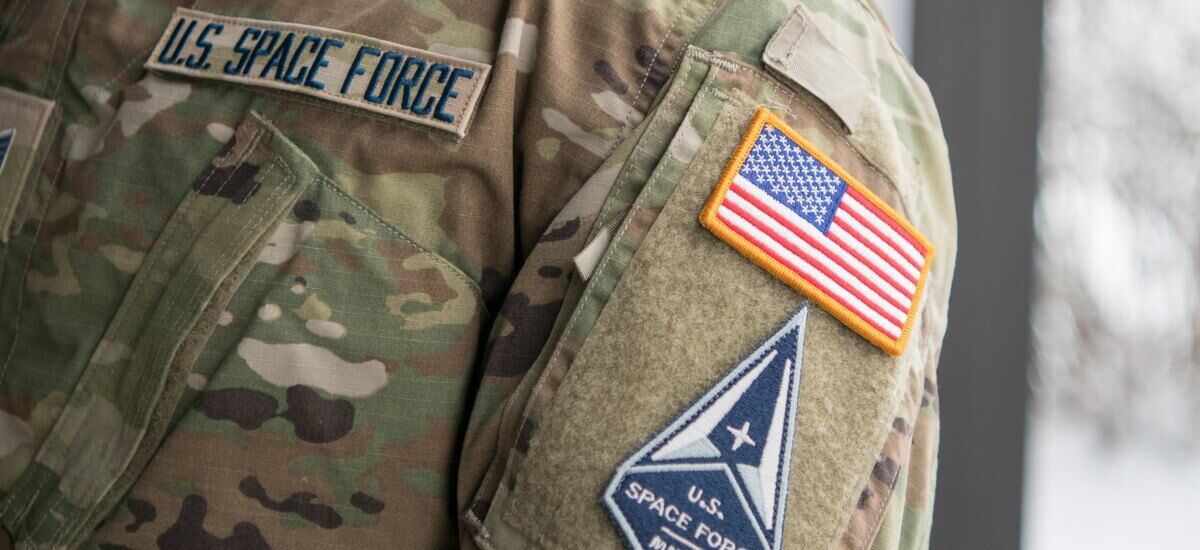 The idea of camouflage may be compartmentalized in our minds as the pattern that our troops and hunters wear, but the truth is, it carries a rich and complex history.


Many historians say that, during the 18th century, wearing bright colored military uniforms was a psychological tactic; marching in bold, unapologetic shades was thought to make a soldier feel more formidable going into battle. But with the guerilla combat of the Spanish-American War, the blue dress of American troops was quickly becoming a disadvantage. To conceal themselves, the soldiers began covering their clothes in mud. When trench warfare and aerial reconnaissance arrived with World War I, the need for a uniform that blended with the terrain could no longer be ignored: the U.S. army launched its first unit dedicated to developing camouflage patters, the camoufleurs.
Photo courtesy of US Air Force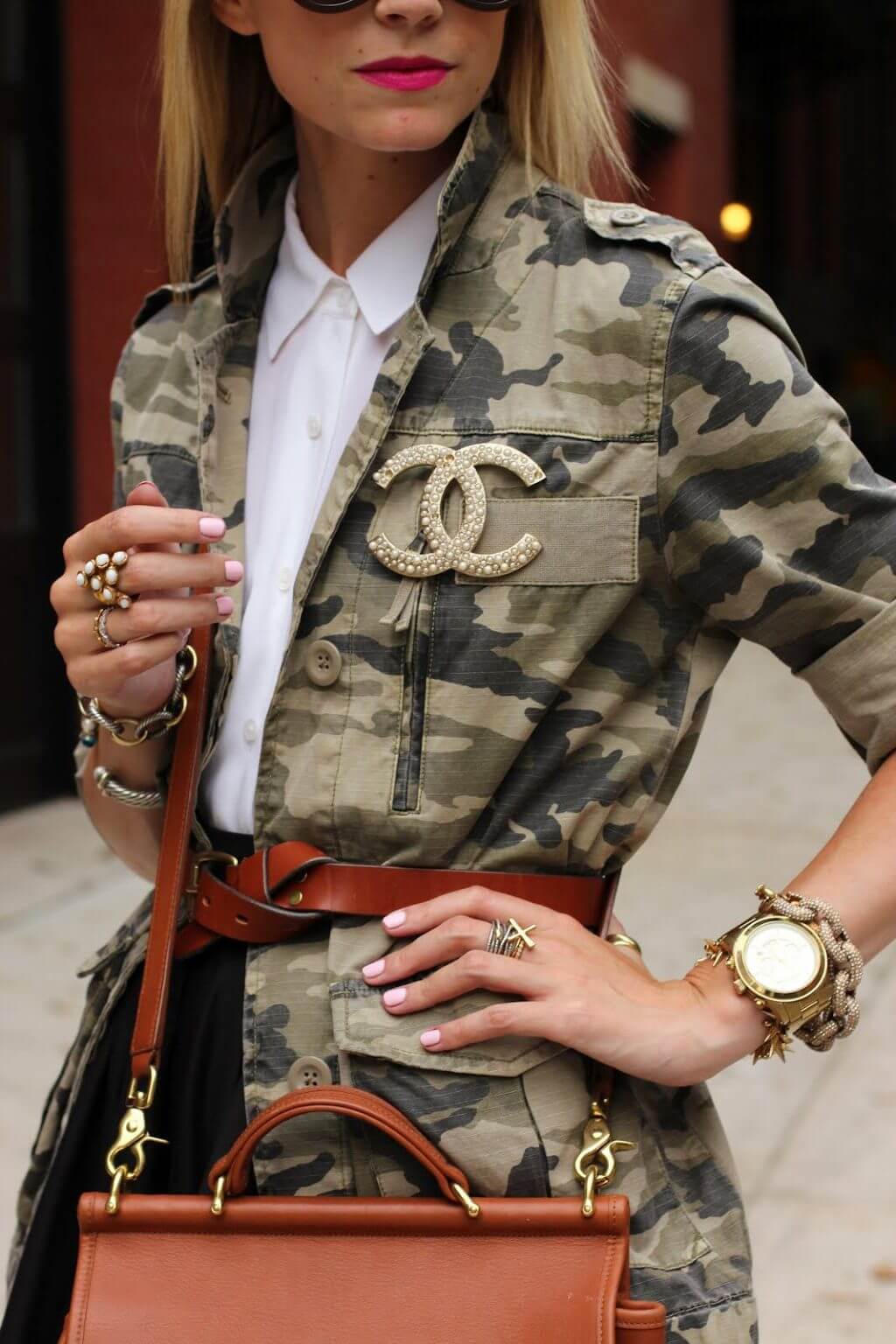 This new-fashioned field of camouflage garnered much attention. In 1917, an Op-Ed in the New York Times said, "it is a wonderful opportunity, this game of hokus-pokus." Drawing on techniques from Cubist paintings and Renaissance trompe l'oeil ("fool the eye") art, the camoufleurs recruited the help of artists like Jacques Villon and Grant Wood. By the time World War II began, the military's headquarters for camouflage development was receiving hundreds of applications from painters, sculptors, and admen alike.
Soon, behavioral psychologists and neuroscientists began working with the unit and introduced "clutter metrics," the study of how the eye locates and detects objects. With this advanced technique, a number of complex camouflage designs have been created for our troops.
Photo courtesy of Chanel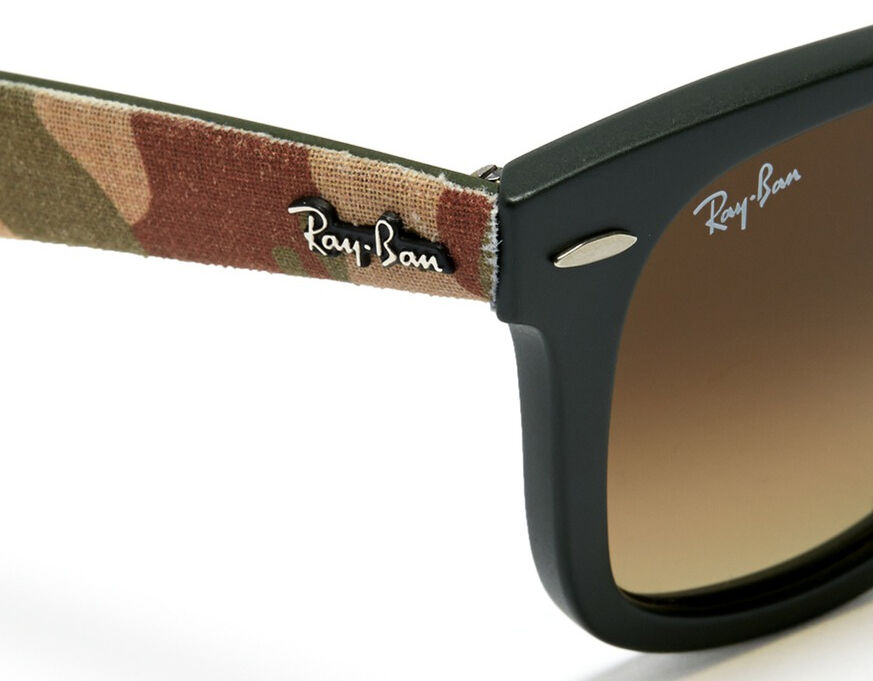 The natural shades of camouflage have taken center stage in Fall fashion this year. Designers like Chanel, Alberta Ferretti, and Victoria Beckham all flaunted earth-tone themes on their Autumn/Winter runways. Nehara and Auralee dressed their models head to toe in beige. We even saw a play on the camouflage patterning in both fashion and interiors. The world of eyewear has also claimed neutrals as a Fall trend, with wood and brown-tortoise-shell frames rising in popularity. There is no hiding with camouflage styling.
Photo courtesy of Ray Ban
Check out our newest UF Select introduction with color options that can create a monochromatic, chameleon-like effect to any environment. These color selections in particular capture the beautiful range of warm beiges and khaki green, the true essence of camouflage.
Montage
744-33373 Alpaca
744-35583 Oakmoss
Lino
740-65783 Wigwam
740-33793 Hearth
Photo courtesy of Burberry